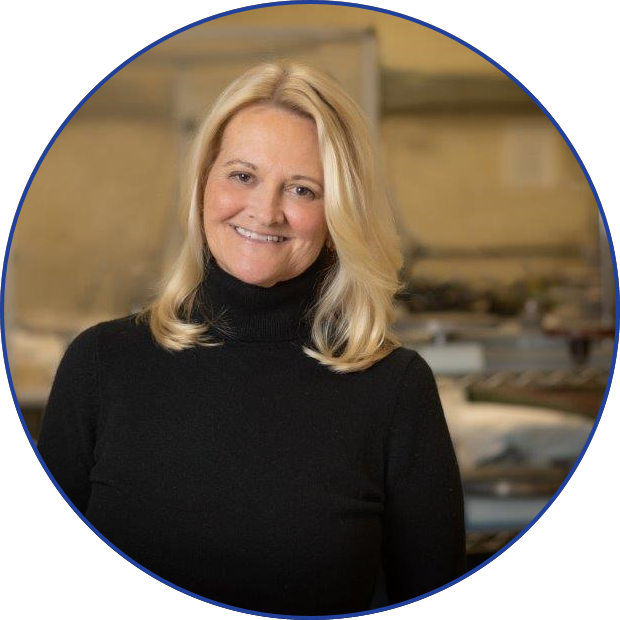 Amy Eskilson – President and CEO
Amy Eskilson has served as President and Chief Executive Officer of Inrad Optics since October 2012. Amy is focused on building an organization that fulfills demonstrated market demand and delivers a unique value to Inrad Optics' customers. She is focused on a strategic realignment of product lines and processes to support higher profitability and increased shareholder value.
Prior to joining the Inrad Optics team Amy spent 18 years with Thorlabs, Inc., a photonic tools catalogue company, where she served as Director of Business Development from 2001 to 2011. In this role Amy coordinated a team responsible for a total of eight acquisitions. She fostered the development of multiple partner companies, technology transfers and IP license agreements. Ms. Eskilson was also involved in photonic start-ups Nova Phase, Inc., Menlo Systems, Inc. and Idesta Quantum Electronics.
Honored in 2021 as an Optica Fellow for her contributions to the photonics industry, as well as a long history of advocacy for the optics & photonics community, Amy continues to be an active Optica volunteer. She is a member of the Steering Committee of the National Photonics Initiative, and serves as a Trustee of the New Jersey Manufacturing Extension Partnership.
---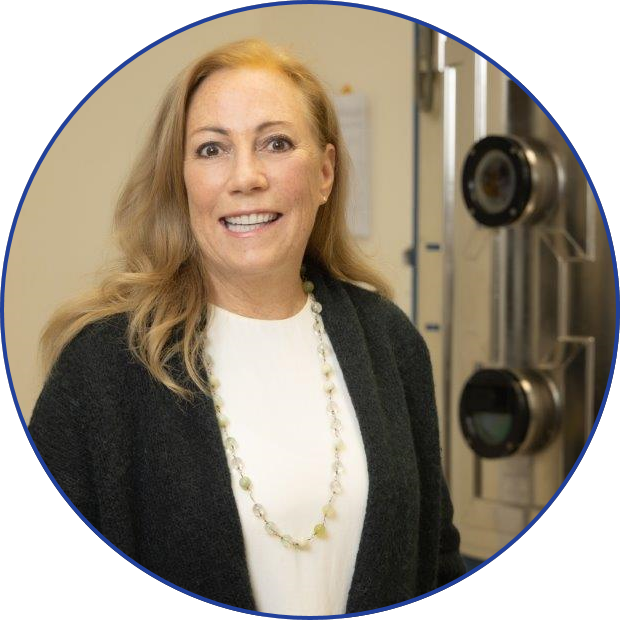 Theresa Balog
Theresa Balog has served as the Chief Financial Officer, Secretary, and Treasurer since joining Inrad Optics in May 2019. As CFO, Theresa oversees the accounting, business support, financial planning and analysis, treasury, and human resources functions at Inrad Optics. Theresa has more than 25 years of experience building and leading finance and HR teams in large global and public companies with significant operating scale and complexity as well as overseeing similar departments at smaller private companies. She began her career in the energy industry holding several positions with Columbia Energy Group and KeySpan Energy. Most recently she served as CFO for Clear Align, LLC and Makerbot Industries.
Theresa holds a BBA in Accounting from St. Mary's College, a Master's Degree in Accounting from the University of Delaware, a Master's Degree in Human Resource Management from Wilmington University, and is a doctoral candidate (ABD) at Northcentral University. Ms. Balog contributes her time by serving on the Advisory Board of the Accounting and MIS Department at the University of Delaware and mentors undergraduate business students in the University's Lerner Executive Mentoring Program. She is a licensed CPA in the state of Delaware.
---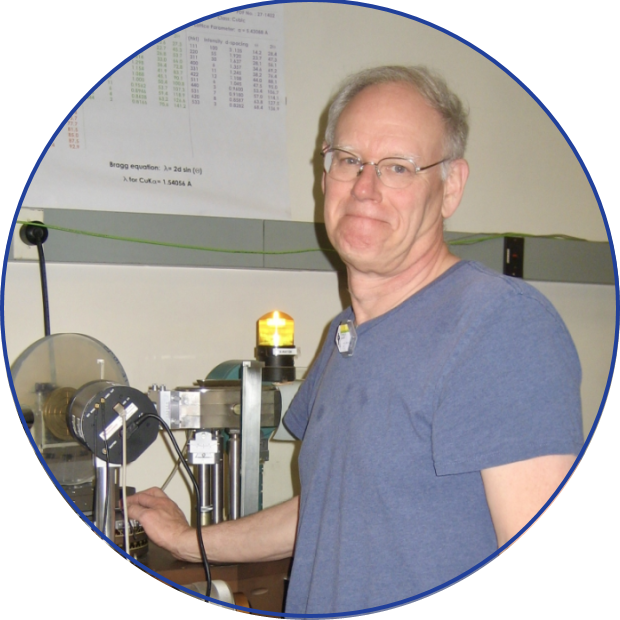 Thomas Caughey
Tom has been with Inrad Optics since 1978, and served as Vice-President of Research and Development for more than 15 years. After 40 years of progressive achievements across multiple product lines, Dr Caughey now serves as Inrad Optics Lead Scientist, a highly focused position where the Company is able to fully leverage his extraordinary materials prowess.
Tom led the development of the Company's first unique x-ray monochromator product line, and continues to innovate and collaborate with our customers on the most advanced x-ray crystal assemblies in the world. Dr. Caughey began his career as a research associate at Texas Tech University, working in the area of picosecond spectroscopy of chemical reactions. Tom holds a Doctorate in physical chemistry from the University of Wisconsin – Madison and an undergraduate degree in chemistry from the University of Michigan – Ann Arbor.
---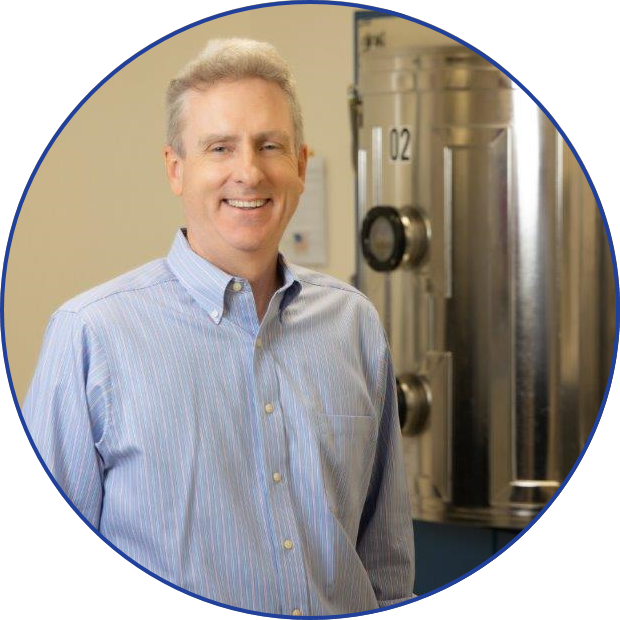 George Murray
A committed customer advocate, George Murray serves as Vice President, Sales & Marketing at Inrad Optics since 2013. George's role includes customer relationship management, new business development, product marketing, strategic planning, and sales team leadership. Mr. Murray joined the Company as Sales Manager, West Region in 2010.
Previously, George managed the sales and marketing activities at Axsys Technologies Imaging Systems (now part of General Dynamics), a premier supplier of optical components. He also held increasingly responsible roles in applications engineering, product marketing, and sales management which included international sales territories at Photon Dynamics, now a division of KLA Corporation, and Gerber Scientific. His broad knowledge of optical component fabrication and applications offers a valuable resource to customers looking for engineered photonic solutions and products.
George holds a Bachelor's of Science degree in Mechanical Engineering from the University of Connecticut and an MBA from Rensselaer Polytechnic Institute – Hartford, CT.
---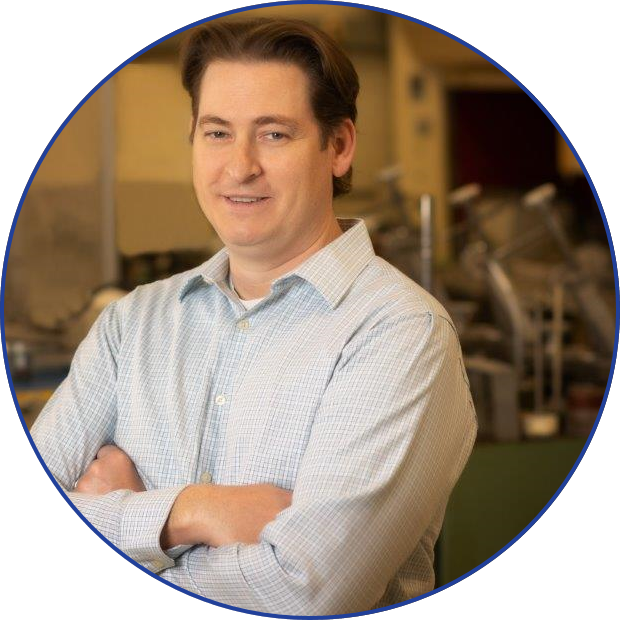 Douglas Wilson
As Inrad Optics' Director of Engineering, Doug plays a vital role leading his multi-disciplinary team through design for manufacturability to final test and product validation. He joined the Company in 2015 after holding progressively more responsible roles in engineering and management. His nearly 20 years of photonics industry experience spans micro and fiber optics, to extreme precision large form factor glass & metal components and assemblies. Mr. Wilson also possesses a breadth of operations experience, and is well-skilled in all areas of process improvement. He began his career at OFS/Lucent, and served in several roles at GyrusACMI, later Olympus. Doug holds a Bachelor's of Science degree in Ceramic Engineering from the Rutgers University.
---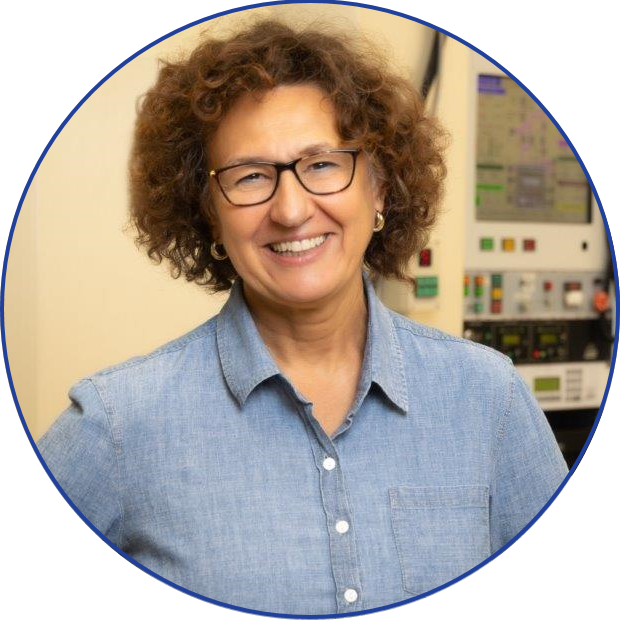 Rasvana Popescu
Rasvana is the newest member of the Inrad Optics Leadership team, and serves as Director of Quality and Production Planning. Rasvana is committed to building and maintaining a culture of quality and on-time delivery. She joined the Company in 2021 after a 20+ year tenure in progressive leadership roles at ISP Optics. Extraordinarily versed in ERP supply chain and quality management in a build-to-print environment, Rasvana's skill set fully rounds out the Inrad Optics leadership team. Rasvana holds a Master of Science degree from Polytechnic Institute Bucharest, Romania. CPIM certified, Rasvana utilizes her deep understanding of Quality and Planning principles in within the Inrad Optics' organization.