NORTHVALE, NJ – September 20, 2017 - Inrad Optics announced today that it has been awarded a Department of Energy (DOE) Phase II Small Business Innovation Research (SBIR) grant to continue development of soft x-ray crystals used in fusion plasma diagnostics. The award in the amount of $999,926 extends funding beyond the successfully completed Phase I effort.
Spectroscopy and imaging of low energy (soft) x-rays is important for the fusion research efforts underway at facilities in the US and abroad. The critical component in these systems is a crystal, thinned and bent to a precise geometry to permit diffraction and focusing of x-ray radiation. Inrad Optics is a leading supplier of bent crystals for hard x-ray applications and has four decades of experience in crystal growth.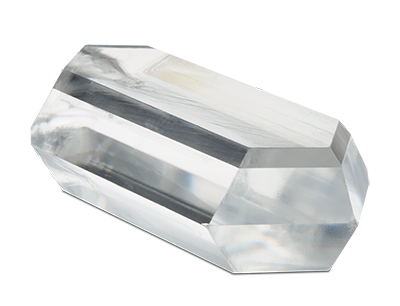 In Phase I, Inrad Optics demonstrated growth of large crystalline boules of the soft x-ray material potassium acid phthalate (KAP) and fabricated thin, curved optics from the grown boules. During Phase II, crystal growth of other soft x-ray crystals will be conducted and fabrication processes will be optimized. Collaborators at research facilities throughout the US have expressed interest in evaluating prototypes as part of the Phase II effort.
Dr. Candace Lynch, the project's principal investigator, said "We are excited about the opportunity to leverage our expertise in both crystal growth and bent crystal fabrication to develop a high-quality supply of soft x-ray crystals to benefit fusion energy research."
Development of fusion as an energy source could have a substantial, widespread impact as a sustainable and safe source of power without negative impact on the environment. In addition to the benefit to the fusion research community, the development of curved soft x-ray crystals could lead to the next generation of surface inspection and material characterization tools, which would benefit many industries, including semiconductor and healthcare.
---
About Inrad Optics
Inrad Optics is a manufacturer of exceptional quality crystalline materials and devices, fabricated high precision glass, and metal optical components. Originally founded in 1973, Inrad Optics is a globally recognized brand of optical solutions. Vertically integrated, manufacturing expertise includes solution and high temperature crystal growth, extensive optical fabrication capabilities, including precision diamond turning and the handling of large substrates, optical coatings and extensive in-process metrology.